Headquartered in the Metro DC area, NuvoLogic Consulting is an SBA 8(a) certified, management consulting company committed to providing meaningful results. Since 2013, NuvoLogic has remained steadfast in our mission to provide powerful, impactful, and transformative financial management and information technology solutions.
NuvoLogic brings together a team of individuals with complementary skill sets, and a desire to help our clients achieve their goals.
At NuvoLogic, we've built our team on a strong foundation of professionalism, innovation, and meticulous attention to detail.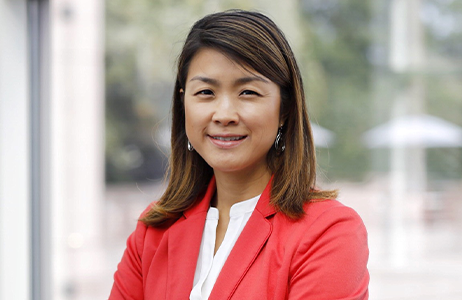 As Founder and CEO of NuvoLogic Consulting, Judy Phruksaraj is the heart and soul of the organization, providing leadership, strategic direction, and vision for our team and the company as a whole. With over two decades of experience in management consulting in both the private and public sectors, she possesses a breadth of knowledge and experience that drives our work every day.
Judy spearheads both business capture, and daily operations at NuvoLogic. Judy's ability to lead, manage, and mentor teams has enabled employee growth, while leveraging strengths and developing synergistic collaboration with teaming partners and clients.

Prior to launching NuvoLogic Consulting, Judy started her career with PwC Consulting, and held leadership positions with IBM Business Consulting Services and Dixon Hughes Goodman. The majority of Judy's career has been supporting housing and financial services clients in the areas of governance, model development and validation, business analysis, and data analytics.

Judy attained her Master's in Business Administration (MBA) from the University of Maryland with a focus in Entrepreneurism and her undergraduate degree in Finance and Management Information Systems from The George Washington University. Judy is also a PMP certified project manager.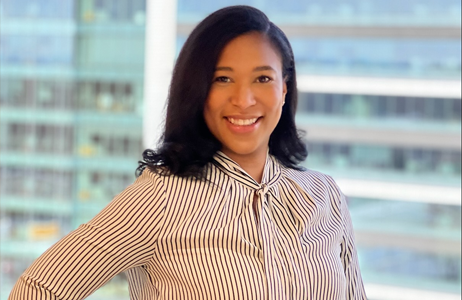 April Goode has joined NuvoLogic as the Chief Operating Officer. She oversees the execution of company strategies, develops and communicates policies, and leads key initiatives.
As a seasoned professional with over 20+ years of experience working within the Financial Services, Technology, Government, Health Care, Manufacturing, and Supply Chain industries, April has been able to cultivate strong analytical, managerial, communication, and leadership skills. She has extensive experience in program, portfolio, change, and vendor management. As well as success with business development, organizational process improvement, and IT business transformation and modernization initiatives.
She holds a B.S.B.A with a dual emphasis in Information Technology and Marketing from Old Dominion University, as well as the Project Management Professional (PMP) designation.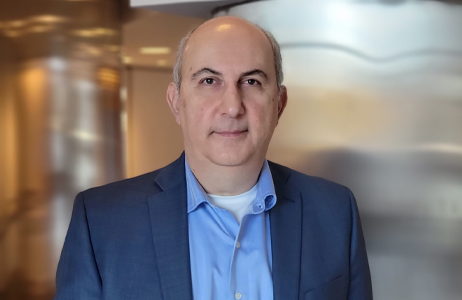 With over 30 years of industry experience, including 25+ years working with several Federal clients such as the Department of Housing and Urban Development (HUD), Department of Labor (DOL), and the United States Postal Service (USPS)—Reza brings depth of expertise and a breadth of knowledge to NuvoLogic. His experience with civilian agencies and understanding of government contracting is an asset to NuvoLogic as he helps to develop new business opportunities with Federal clients – all while setting the organizational standards to enhance client engagement, effectively manage projects, and provide critical subject matter expertise gained from his many years in the finance industry. Reza's housing expertise includes extensive experience in data and policy with Single Family, Multifamily, and HECM (reverse mortgage) loans within the government-insured and GSE portfolios. Prior to joining NuvoLogic Consulting in 2019, Reza served in several leadership and management roles with Deloitte, IBM, Freddie Mac, Fannie Mae, and PricewaterhouseCoopers (PwC). Reza has successfully led engagement teams focusing on data analytics, financial modeling, risk management, policy development, and regulatory compliance. Reza obtained his Master of Science degree in Operations Research from The George Washington University and his Bachelor of Science degree in Industrial Engineering from North Carolina State University. Reza is also a PMP certified project manager.